My name is Anders Beijer and I'm both a composer/arranger for brass band music and a Christian Pastor. Twenty percent of my time is committed to 'working' in my own company; "Beijer Music". And, the balance of my time finds me ministering as a Salvation Army officer/pastor. My wife and I are leaders of The Salvation Army corps (church) in the Swedish town of Norrköping.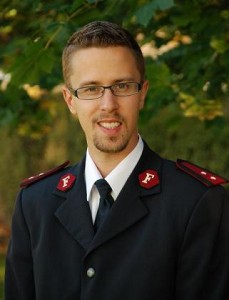 Anders Beijer
I have always had great faith and find inspiration in the Bible and joy in serving Jesus Christ, and that is something I seek to express through my music. I love to serve the Lord through my compositions.
Even though I have no professional musical education I have learned to play different instruments and to compose music in my spare time, primarily in the Salvation Army and to some extent in the "Kulturskolan", an after-school education in arts program for young people in Sweden. My exposition to brass band music and development as a musician came about as a brass instrumentalist in the world renowned Stockholm 7 Corps Band of the Salvation Army, (today known as the Stockholm South Citadel Band) I doubt very much that I would be composing music today if it wasn't for the influence of that band. Their commitment to the highest ideals of musicianship as faithful Salvationists (Christians), the professionalism of their conductors, the expert tutelage provided to me and scores of others, and the unique fellowship found and relished in the brass band world all impacted in molding the person I am today.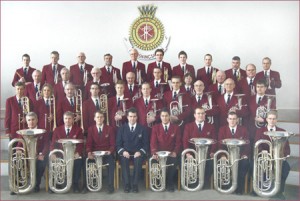 Stockholm South Citadel Band